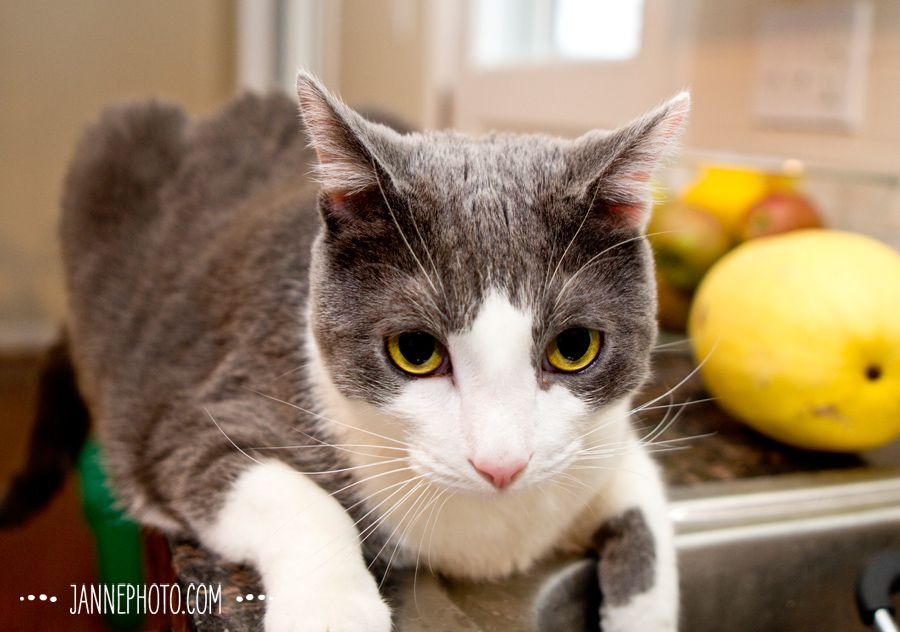 It's been a while since I shared photos of Ida. In fact, the last time I shared him was when we first got him almost 1.5 years ago. He is turning 2 this year (April Fool's Baby) and he's turned into quite the Man-Diva. Spoiled little kitten!

He is actually just finishing up a diet. He had some extra pounds on him so we changed his food to all natural, high protein and then eventually switched over to wet food completely. It's helped him so much! We had no idea wet food would be the answer in his case.

He's loving the new house, especially all the space he now has. He's really developed. Yes, I am talking about a cat here. Yes, I know I sound crazy.

As I write this, he is attempting to walk across the keyboard. If I don't stop him, he will sit down on it. Since he's spoiled, I'll leave you with the two photos of him above and resign to the couch to cuddle with him. He's such a little king!