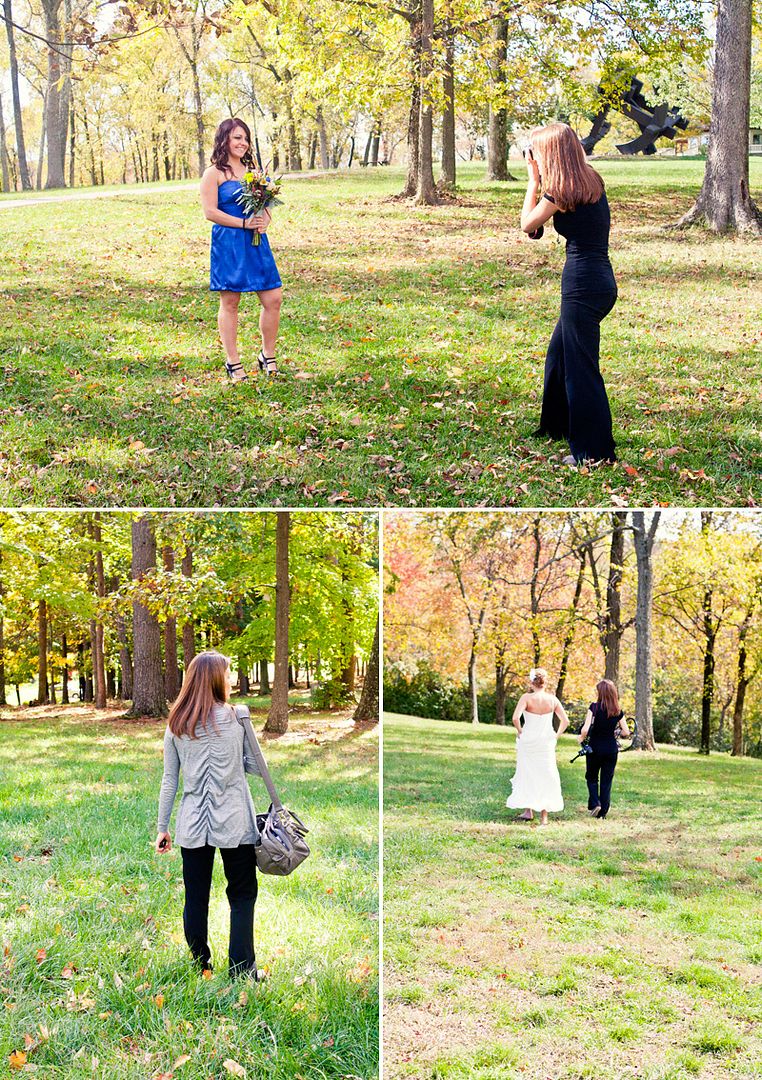 I thought I'd share a few behind the camera images from Eric + Stephanie's Wedding in October. My second shooter Suzy took these photos of me in action.

I get excited when I find these little gems in the mountain of RAW files when I begin my editing process. I also love that these photos give me a new perspective of the events.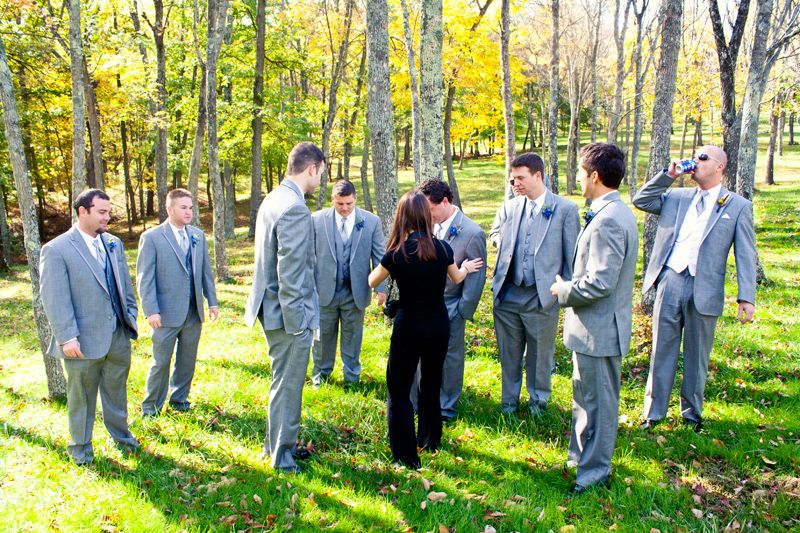 The photo above made me laugh. These guys were one of the funnest group of guys I have ever met but they also posed a challenge when it came to posing them. Since there were so many of them and the nerves had already taken a toll on everyone, it was tough getting everyone on the same page while dodging mud puddles from the rainy day before. I always see these images and truly appreciate the help that I get on wedding days.

Thanks to all second shooters out there, especially my own, Suzy!